OKOKI PĀ HISTORIC RESERVE MANAGEMENT PLAN 2017-2025
July 28, 2017 @ 8:00 am

-

September 30, 2017 @ 5:00 pm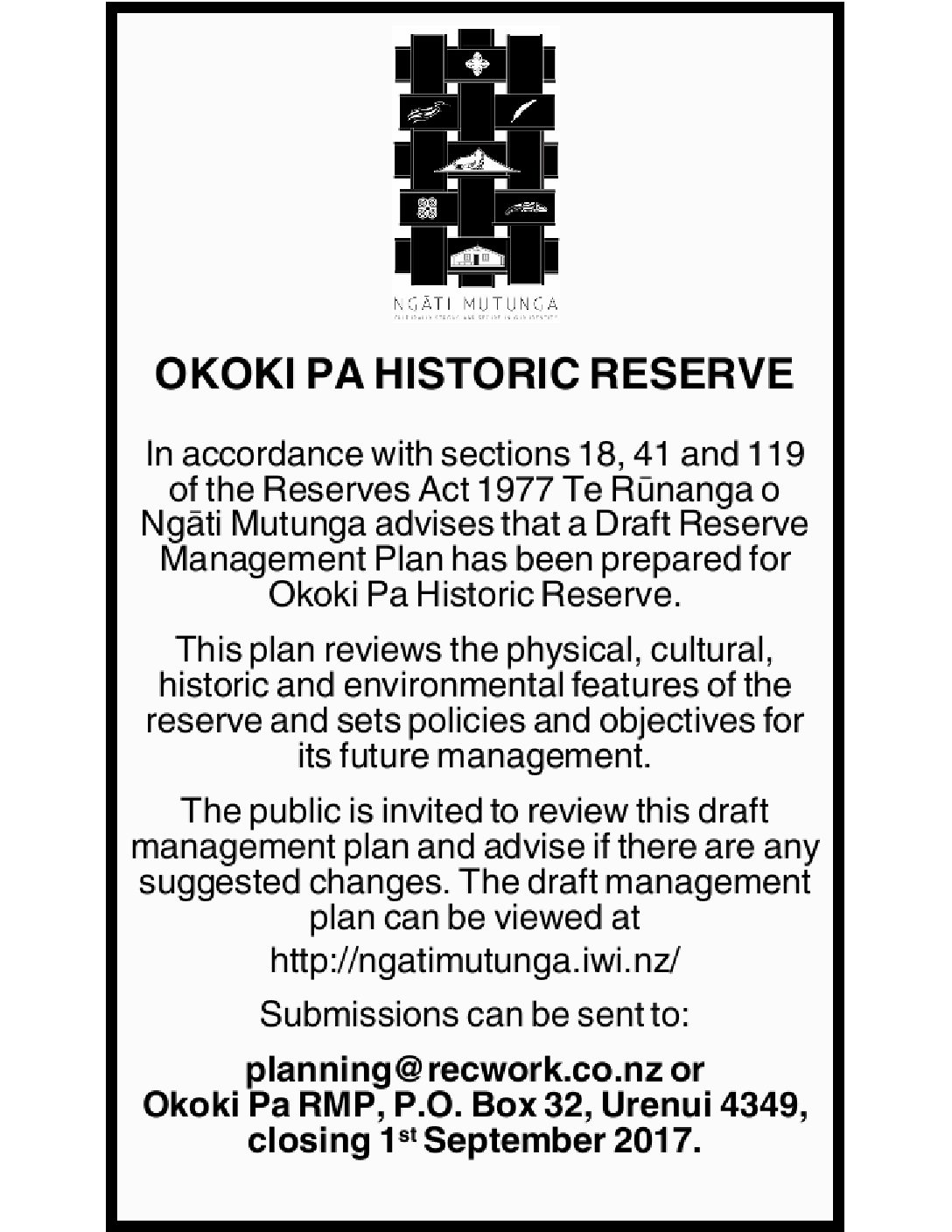 Te Rūnanga o Ngāti Mutunga is seeking feedback on its DRAFT Reserve Management Plan for Okoki Pa Historic Reserve.
The DRAFT Plan can be sighted by clicking here
To download the SUBMISSION FORM please click here
Submissions close at 5pm on Saturday 30 September 2017.
There are two options for sending in a submission, both require the completion of the SUBMISSION FORM:
1. Emailing this completed form to planning@recwork.co.nz – this is our preferred method, or
2. Posting this completed form to Okoki Pa RMP, P.O. Box 32, Urenui 4349.