Te Pumaomao Wānanga: Saturday 18th – Sunday 19th February 2017
February 18, 2017

-

February 19, 2017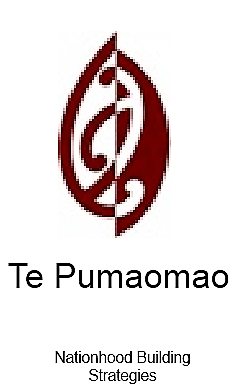 Discover Māori world views, laws, philosophies and histories in this tikanga (Māori customs and values) based immersive wānanga.  It is 'hands on' and participants will come away with an enhanced understanding of how Māori view the world.
Te Pumaomao is facilitated by Takawai and Chris Murphy who are two of Aotearoa's most popular and accomplished cross-cultural facilitators, who have developed and presented Te Pumaomao to a wide range of audiences nationally and internationally for over 25 years.
Who: Anyone (Māori and non-Māori) interested in learning about Māori perspectives.
When: Starts 8.30am Sat 18th and 8.30am Sun 19th Feb 2017.
Where: Urenui Pā.
How much: Koha.
Registration: Email office@ngatimutunga.iwi.nz or call 06 7523247.
PROGRAMME
Saturday 18th February 2017 (Day One)
8.30am: Whakatau/Start of Te Pumaomao Wānanga
10.30am: Morning Tea
12.30pm: Lunch
1.20pm: Te Pumaomao Wānanga
3.00pm: Afternoon Tea
3.20pm: Te Pumaomao Wānanga
6.00pm: Dinner
7.00pm: Te Pumaomao Wānanga
9.00pm: Close of day one
Sunday 19th February 2017 (Day Two)
8.30am: Te Pumaomao Wānanga continues
10.30am: Morning Tea
1.00pm: Lunch
2.00pm: Clean up